Amber Heard's legal team are getting spam reviews online during the Johnny Depp trial.
Woods Rogers Attorneys At Law, who are representing Heard in the current defamation trial between her and Depp, have received negative online reviews making reference to the current trial and their decision to represent Heard.
Depp is suing Heard for $50 million in loss of earnings after Heard wrote a 2018 op-ed stating that she was a survivor of domestic violence.
While Heard's team are being panned and even mocked on social media, Depp's team and specifically Camille Vasquez, have been praised for the cross-examination of Heard on Monday.
Woods Rogers Attorneys At Law are a successful Virginia-based law firm, founded in 1893. The company was called a "Go-To Law Firm" by Corporate Counsel magazine and their website states that "every year, our attorneys provide hours of pro bono service to nonprofits and legal aid societies."
However, as TikTok user @Leilanidani points out, the reputation of the firm is on the decline according to Google reviews. Her short TikTok video shows a series of 1-star reviews, with some being "totally uncalled for" according to @Leilanidani.
The same TikTok user also got 3.2 million views and hundreds of thousands of likes for her own personal review of Heard's team in court. She suggested that her team, which includes attorneys Elaine Bredehoft and J. Benjamin Rottenborn, have low morale and that they seem "over it." @Leilanidani compared them with a clip of Depp's team who comparatively seem more chipper.
Customer experience platform Birdeye allows users to review companies and dozens of 1-star reviews have been left for Woods Rogers Attorneys At Law, with critiques of the team's performance in the current trial.
"Objects to their own question, a firm that can't even do simple mathematics. I'd hire someone else," wrote one supposed reviewer. Another wrote: "If you're abusive and want someone to defend you then this company is the way to go. They will blindly defend your honor with no evidence what's so ever."
Some brought up the "Amika cream" confusion while several comments highlight Ben Rottenborn's objection to his own question. Other users were clear in their intention to besmirch the law firm's name by simply writing "Team Johnny" next to a 1-star review.
Over on Yelp, Woods Rogers Attorney At Law have also received 1-star reviews but some viewers of the trial have attempted to balance the scales.
Awarding them 5-stars, one reviewer wrote: "I don't think anyone should review them poorly because of Amber Heard. They are doing their job and being paid to do their job. Stop negativity reviewing them because of an individual."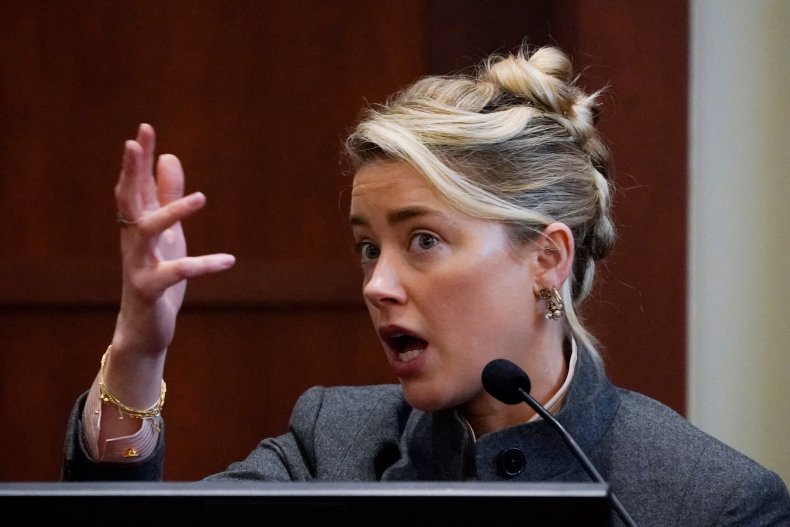 However, other reviews listed for the company are less forgiving with comments like "the laughing stock of the courtroom" and "Objection Hearsay!" One individual suggested that McDonalds is hiring if they were interested, because it "seems like at the end of this trial you'll be needing a new career."
The Depp v. Heard trial continues on Tuesday and Newsweek will be covering all the breaking stories from the Fairfax County courtroom on our live blog.
https://www.newsweek.com/amber-heard-legal-team-spammed-negative-reviews-johnny-depp-trial-1707249